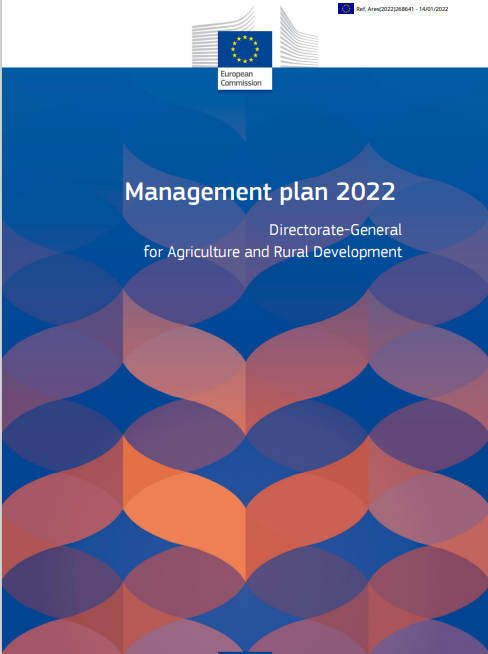 Jan 14, 2022
Management plan 2022 for Agriculture and Rural Development
The CAP will play a key role not only, but in particular in the following Commission's political priorities:
the European Green Deal, aiming to transform the EU into a fair and prosperous society, with a modern, resource-efficient and competitive economy where there are no net emissions of greenhouse gases in 2050 and where economic growth is decoupled from resource use;

a Stronger Europe in the world, by strengthening the EU's global leadership, promoting balanced trade in agriculture and becoming the global standard for sustainability;

a New Push for European Democracy, by addressing the demographic challenges, like depopulation, ageing and gender imbalance, which affect rural areas.
2022 will be the last year in which DG AGRI will continue to operate under the current CAP legislation. At the same time, one of the key priorities for 2022 will be the establishment of the policy framework and the preparations for the implementation of the new CAP legislation. Very important first steps in this context will be the assessment and approval of Member States' Strategic Plans that have to be submitted by 1 January 2022, as well as the adoption and application of the related secondary legislation.