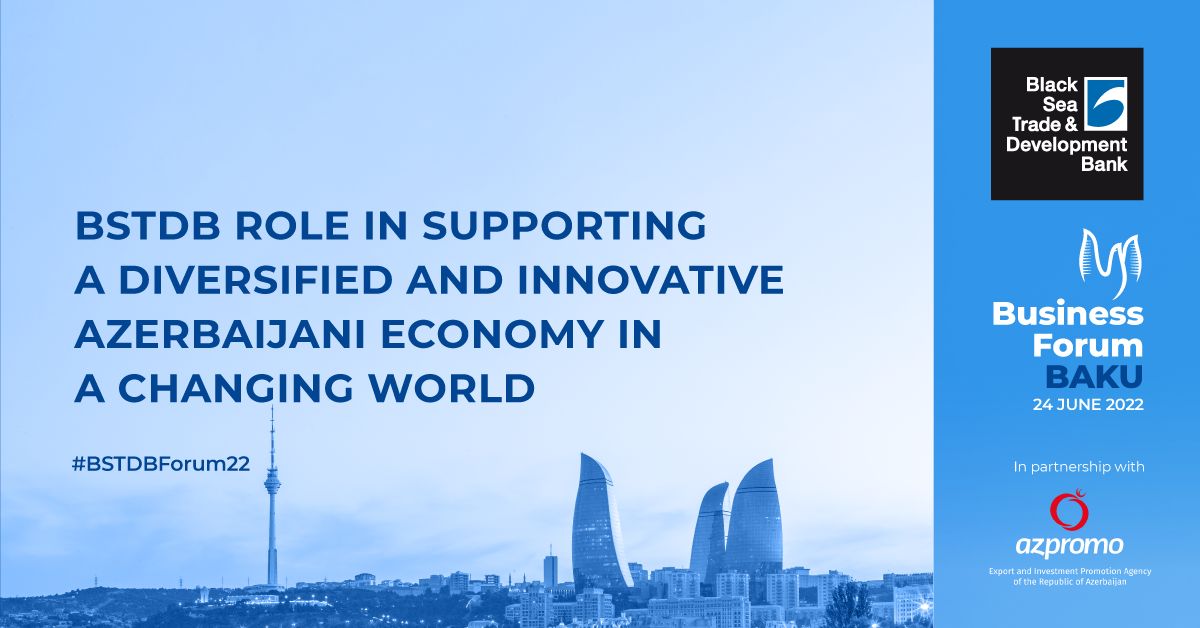 Jun 11, 2022
BSTDB WILL HOST A BUSINESS FORUM IN BAKU
The Business Forum, titled "BSTDB role in supporting a diversified and innovative Azerbaijani economy in a changing world", is organized in close cooperation with the Azerbaijani Government and will be opened by H.E. Mr. Samir Sharifov, Minister of Finance.
Senior economic policy makers, representatives of major companies, academia and members of the banking and business community will exchange views on Azerbaijan's ongoing need for diversification of the economy, away from its dependence on energy and natural resources.
The Business Forum is organized in partnership with AZPROMO and will offer excellent opportunities to all participants to network and discuss business proposals with BSTDB and other financial institutions. Attendance of the event is free of charge.