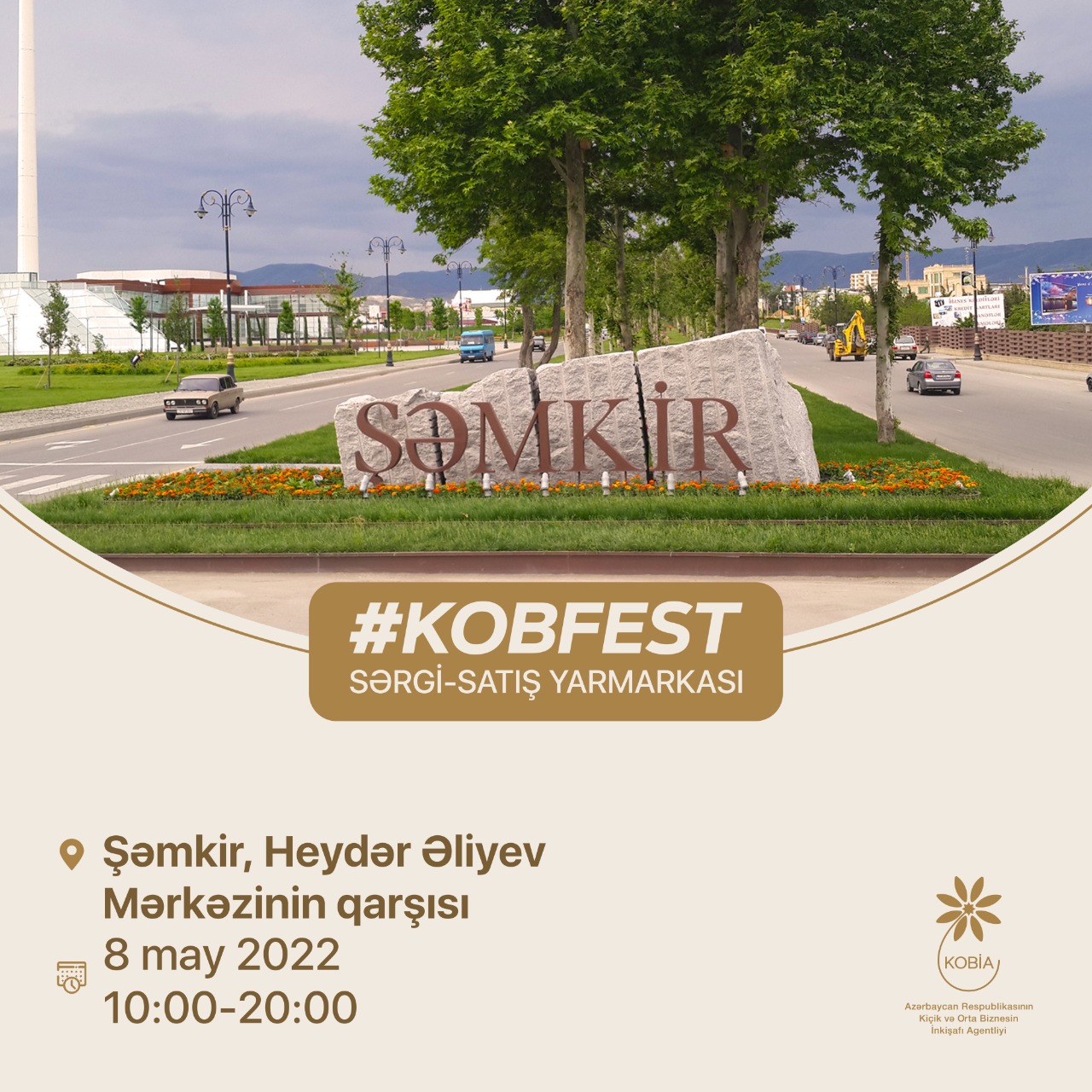 May 15, 2022
We invite residents and guests of Shamkir region to "KOB Fest"
The KOB Fest exhibition and sale fair will be held in Shamkir on May 8. The Small and Medium Business Development Agency (SMBDA) invites Shamkir residents and visitors to the fair.
The fair will feature food and non-food products produced by SMEs, handicrafts by artists and creative people, as well as services provided by SMEs. The KOB Fest will also include B2B meetings between entrepreneurs, business services, as well as cultural and entertainment programs, master classes by creative people and artists.
The KOB Fest exhibition and sales fair to be held in front of the Heydar Aliyev Center in Shamkir will be open to visitors from 10:00 to 20:00.